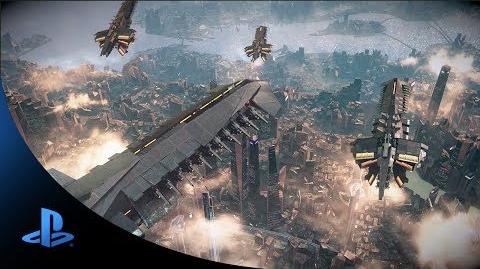 Latest Trailer for Killzone Shadow Fall.
I guess my other blog http://killzone.wikia.com/wiki/User_blog:TheFanofWar40k/Speculation_concerning_the_Helghast_in_Shadow_Fall had some truth. The Helghast are ready for another war. You know, starting a war is just like gravity; all it needs is one big push.
Oh, and the fact that Visari's daughter survived is a bit less surprising since I read from a article long before Shadow Falls reveal (I can't remember the site) that she became the new leader of the Helghast.