It has come to my attention that the Killzone 3 Wiki is extremely inactive! Here's a little proof...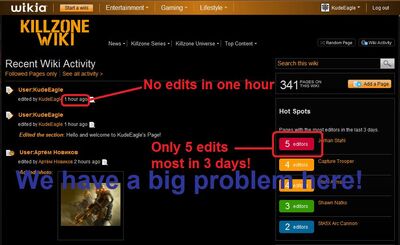 Am I the only one that notices? Last edit on one hour! It's likely to be longer than that because the picture isn't in the present, it's in the past...
We must MUST become more active, it's not like nothing goes on in the Killzone world. Thare's always something... This is a problem that needs to be stopped. Thank's for reading!