Home
Talk

4
598pages on
this wiki
Featured Article
Lucas Kellan - Shadow Marshal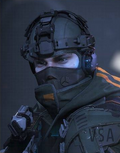 Harboring a strong hatred with the
Helghast
after witnessing his
father
's death during the relocation over the
Vektan-Helghast Wall
, Kellan is adopted by
Sinclair
, who enrolls him into the
Shadow Marshal
Academy, eventually rising to become one of Sinclair's most trusted agents. Over the course of his life, Kellan's attitude and opinions change, after he sees the hardship the Helghast people endure in
New Helghan
.
Featured Media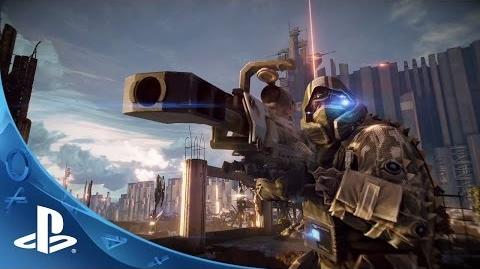 Which faction would you support?

 
What is your favorite installment in the Killzone Series?
Create blog post
News
First of all, sorry for the late coverage of this. I've only just discovered it.

Killzone Shadow Fall has added two new maps, StormGracht and The Terminal for free, It can now be downloaded in US territories!

Enjoy!

--Slow Reader (talk) :P 10:15, July 29, 2014 (UTC)

Update: The news maps are available …

Read more >

The new map, Canyon, has been added to Killzone: Shadow Fall for free. You can now download it from the Playstation store. The file is 603MB. Have fun!

Read more >

GG- Killzone Shadow Fall Intercept places you and up to three of your friends on the elite VSA team known as Intelligence Squad Alpha. Operating behind enemy lines, your team is on a mission to intercept and relay Helghast military transmissions back to VSA headquarters. To succeed, you'll need to k…

Read more >
See more >
About Killzone: Shadow Fall
Killzone: Shadow Fall is a first-person shooter exclusively for the Playstation 4. Developed by Guerrilla Games and published by Sony Computer Entertainment, it is the six overall installment in the Killzone series.
Taking place approximately thirty years after the events of Killzone 3, the Helghast and Vektan people live side by side in a futuristic city, divided by a vast wall.
Tensions are high, and the cold war they are embroiled in is about to go hot. In the midst of this all stands a Shadow Marshal, you. The most special of the special forces, tasked with maintaining the delicate balance. From responding to bold attacks, to quiet infiltrations or all out combat, you will be required to adapt and think on your feet as you have to face a variety of escalating events that could destroy your home world. [1]
Killzone: Shadow Fall Screenshots