US Date Released
October 23, 2012
Genre:
First-person shooter
Game modes:
Single player, Multiplayer, Coop(KZ3)
Platform(s):
PlayStation 3

The Killzone Trilogy is a collection of Killzone, Killzone 2, and Killzone 3 for the PlayStation 3 under Sony's PlayStation Collections line. The original Killzone has been remastered in HD to support 720p resolution and Trophies. The collection also includes all DLC maps for Killzone 2 and Killzone 3. It was released on October 23, 2012 in North America. you can play multiplayer were their are bots that are fun to play solo or splitscreen. their is a vast array of mini games like kartzone were players race check point to check point in karts and single-player campaign with a twist at the ending and fun vehicle missions and the co-op campaign or co-op arena or even co-op challenges and the open-world is large and packed with things to do
Screenshots
Edit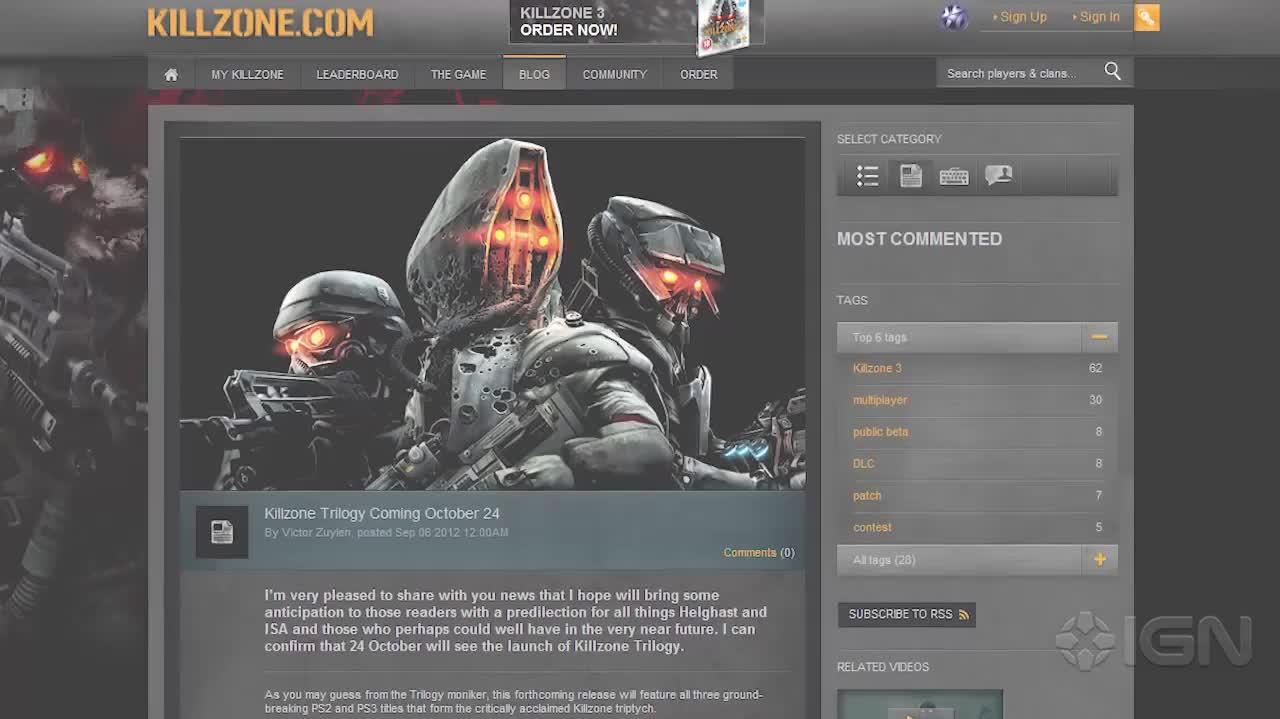 Ad blocker interference detected!
Wikia is a free-to-use site that makes money from advertising. We have a modified experience for viewers using ad blockers

Wikia is not accessible if you've made further modifications. Remove the custom ad blocker rule(s) and the page will load as expected.