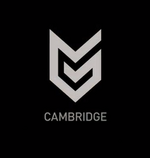 Guerrilla Cambridge (formerly SCE Cambridge Studio) is a first-party video game developer, and are a part of Sony Entertainment Worldwide Studios. The company formed back in 1997, after being acquired by Sony Computer Entertainment Europe. The company was eventually re-established by Sony Computer Entertainment, and was put to work on Killzone: Mercenary for the PlayStation Vita.
Previous works
Edit
The MediEvil franchise
C-12: Final Reistance
Primal
Ghosthunter
Little Big Planet (PlayStation Portable)
TV Superstars
PlayTV
24: The Game
The studio previously worked on Killzone 2 back in 2009.
Ad blocker interference detected!
Wikia is a free-to-use site that makes money from advertising. We have a modified experience for viewers using ad blockers

Wikia is not accessible if you've made further modifications. Remove the custom ad blocker rule(s) and the page will load as expected.