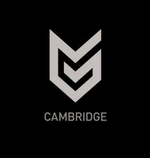 Guerrilla Cambridge (formerly SCE Cambridge Studio) is a first-party video game developer, and are a part of Sony Entertainment Worldwide Studios. The company formed back in 1997, after being acquired by Sony Computer Entertainment Europe. The company was eventually re-established by Sony Computer Entertainment, and was put to work on Killzone: Mercenary for the PlayStation Vita.
On January 12, 2017, Sony announced the closure of Guerilla Cambridge. All employees were laid off, with the reason for the closure cited as: "in order to deliver on our strategic objectives, it is necessary to make some changes to the European studios structure"[1].
Released Titles
Edit
The studio previously worked on Killzone 2 back in 2009.
References
Edit