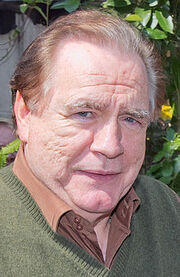 Brian Denis Cox is a Scottish actor and the voice behind Scolar Visari, the primary antagonist of the first three games in the Killzone series, with a total appearance in 5 Killzone game including Mercenary. His character provided an overarching threat and nemesis who was fought indirectly through his subordinates and armed forces loyal to him.
Ad blocker interference detected!
Wikia is a free-to-use site that makes money from advertising. We have a modified experience for viewers using ad blockers

Wikia is not accessible if you've made further modifications. Remove the custom ad blocker rule(s) and the page will load as expected.